Interpreting Consolidated (IC) is dedicated to improving ASL skills and ASL-English interpretations.  With our various publications, we continue to provide educational materials for all: ASL students, interpreting students, Deaf and hearing teachers, and mentors. 
Please meet the team!
Dr. Marty Taylor has been an interpreter, an educator, an author, a publisher, a researcher and a consultant for over 35 years. She is a nationally certified interpreter in both Canada and the United States. In 1993, she founded Interpreting Consolidated with the primary objective of producing books and DVDs to enhance the quality of American Sign Language-English interpretation.
Marty began learning ASL and interpreting at Seattle Community College, working with people from the Deaf and Deaf-blind communities. After additional interpreter education at California State University, Northridge, she continued to interpret and began her teaching career. 
After eight years in the Los Angeles area, Marty moved to Edmonton, Alberta, where she established and chaired the interpreter program at Grant MacEwan Community College. 
At the University of Alberta, Marty began her doctorate researching the question, "What are the differences between novice and expert interpretations?" Based on her dissertation, she published her first book Interpretation Skills: English to American Sign Language, which is now in its second edition.
After receiving a national Canadian postdoctoral fellowship, Marty continued researching and published the companion book Interpretation Skills: American Sign Language to English. She has continued consulting and researching in areas such as distance learning, curriculum development, and educational interpreting.
Marty and her partner travel often: Argentina, Croatia, Mexico, Australia, Qatar and Sweden, to name a few. She loves horseback riding and swimming in the ocean.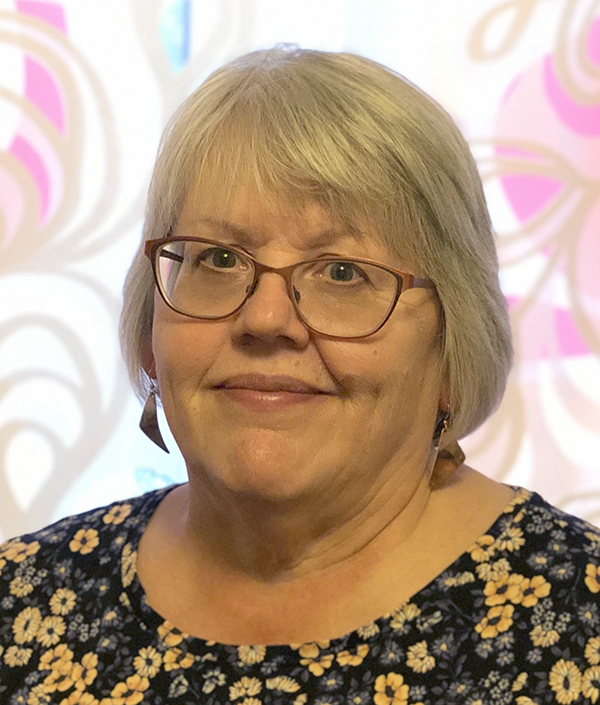 Marion Oberg Riise has been part of IC since 2008. As Office Administrator, she handles customer service, orders, returns, and accounting. She also writes and edits content for The View from IC monthly newsletter.

With a BA and a Certificate in Local Government Administration, both from the University of Alberta, Marion worked over 20 years in municipal administration and in public libraries. She has had her own business, A Way With Words, since 1996.
Marion and her husband live in rural Alberta where they raised their two sons. When not spending time with grandkids, golfing, or cheering on the Blue Jays, she comes up with more creative ideas than she will ever have time to complete.

Kat Vickers, the Marketing and Distribution Manager, is the most recent addition to the IC team.
Growing up in the Pacific Northwest allows Kat the opportunity to be outdoors!  She loves hiking, camping, fishing, playing and coaching soccer, watching eagles, and much more.
After two years at the United States Air Force Academy in Colorado, Kat transferred to Gonzaga University in Washington State.  She walked onto the soccer team her senior year and graduated in May 2010 with a BA in Communication Arts and a minor in Promotions.
Kat started studying ASL at Portland Community College.  Graduating from PCC in Sign Language Interpretation, she has been working as a freelance and video relay interpreter since 2014.
During the interpreting program, Kat started coaching deaf athletes in Special Olympics soccer and snowboarding; she continues doing so today.
Kat and her husband, also an interpreter, live in Washington state.
Services we provide:
• Publishing
• Research
• Consulting
• Education
• Interpretation
Want to get our monthly newsletter?
Head Office
Box 203, Main P.O.
Edmonton, Alberta
T5J 2J1  Canada
Marketing and Distribution 
P.O. Box 555
Kelso, WA 98626
USA
Phone 780.488.8698
admin@ASLinterpreting.com